Derived from
None. Self-made deck here.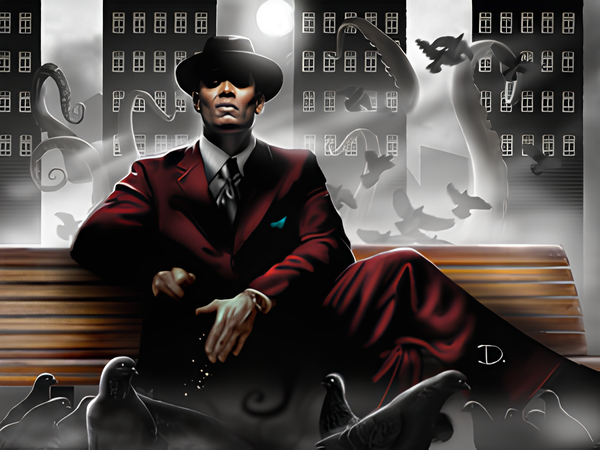 Credit: Dennis Calero
---
Introduction
After a little break of 2 weeks, I am back with more decks. As decided by a poll on Reddit on which Jim Culver ended up far above everyone else, it's time to release my take on him.
This deck was inspired by @LordOfRavens, which sparked my long-time wish to make Jim work and challenge the community's opinion. Get on the hype train because this deck plays much stronger than it reads, up to the extent that I would comfortably place him in A-tier for Flex and True Solo!
---
After the 20k Series and its success, this 30k Series will focus on the investigators that are much harder to solve. Expect some jank, some outside-of-the-box thinking and hopefully some love for the underdogs of this game.
Click here to see all the previous decks. I will keep releasing a new standalone-ready deck concept every week on Friday, so stay tuned and keep pressing the ♥ button if you want to see more!
---
Table of Contents:
Overview:
 
Difficulty:
★★☆☆☆
Enemy Management:
★★★★☆
Clue-getting:
★★★★☆
Encounter protection:
★★☆☆☆
Survivability:
★★☆☆☆
Economy:
★★★☆☆
Card Drawing:
★★★★☆
---
Main Strategy:
---
Don't Test Harder. Test Smarter:
Pumping your stats is so 20th-century... In the future, people simply make the game easier on themselves.
---
Leverage your deck:
---
Other Cards:
Upgrade Path:
Disclaimer: This decklist is published in the version that I tested. The upgrade path is just one possible way you could upgrade while maintaining the best experience and value of the deck. As these decks are made to be universally good, feel free to adapt them to your campaign and change the upgrade order around based on your experience.
---
---
---
---
To create your own guides, find the template I have created here