Derived from
None. Self-made deck here.
Zidane Headbutts the Doom
Please don't forget to press the ♥ if you like the write-up and want to say thanks :)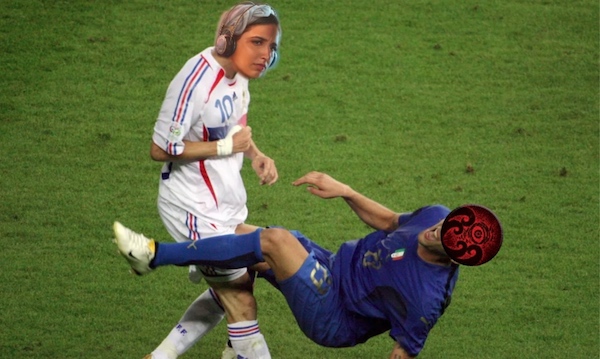 Credit: ba-doom tss
---
Changelog:
13/12/22 - Based on the gathered experience from TSK, I will take out Down the Rabbit Hole as the benefits will not be seen during that campaign. Feel free to add it to your deck if you are planning other campaigns that provide more experience.
---
Introduction:
Now that the Scarlet Keys - Investigator Expansion has hit the table, it's time for some deck guides with the new investigators! This deck is meant for multiplayer, with at least one other investigator dedicated to discovering clues.
Doom has always been spooky. It took me a long time and a very positive review of David Renfield to finally dare to bring it to the table. To me, the benefit of playing with doom was never significant enough to compensate for the risk of ruining a whole evening by being the only one responsible for the demise of my group, not even to mention the guilt of leaving the entire world in the hands of a merciless ancient one.
The Scarlet Keys decided to make doom a thing and brought many new cards to make this archetype more accessible. And it's a success! Amina Zidane is not only strong, but she is also exciting to play since there is a whole new resource on the table: the doom clock. To not be hated by the community, I made this deck as foolproof as possible.
Disclaimer: This deck guide was created before the Campaign Expansion was released. Some cards and assumptions in this guide may be made irrelevant later on. I will keep it updated with a changelog if that is the case.
---
Table of Contents:
Overview

Main Strategy

The Headbutt Part

Avoid the Red Card
* Dodge your opponents
Other Cards

Upgrade Path

Make your own Deck!
---
Overview:
 
Difficulty:
★★★☆☆
Enemy Management:
★★★★★
Clue-getting:
★☆☆☆☆
Encounter protection:
★★★☆☆
Survivability:
★★☆☆☆
Economy:
★★★★☆
Card Drawing:
★★★☆☆
---
Main Strategy:
---
The Headbutt Part:
Level 0:
Your main weapons at level 0 are the Ceremonial Sickle (0) and the Enchanted Blade (0).

Ceremonial Sickle has the advantage of being able to clean its own doom while fighting an odd health enemy (you'll learn to love rats). It may seem weak at first, but dealing with 3-health enemies with 2 actions and no ammo involved is actually quite good for level 0.

Enchanted Blade (0) gives a good bonus and has limited charges, which is convenient to play it for free with Amina Zidane's since you can get rid of it and its doom once it's empty.

Spectral Razor is always a good backup plan if it takes time to find your main weapons or if it's crunch time and you cannot afford to add doom to the Abyssal Tome or spend 2 actions dealing 3 damage. The addition also makes it a safe test for dangerous situations.

String of Curses is perfect for getting rid of doomed enemies. You can wait a little bit to see if the scenario is prone to add doom to enemies to play it. If not, either wait for your or use the 1st ability, which is also really good.
Level 1-5:
Abyssal Tome is your primary weapon in this deck. I know it exhausts, but trust me, it is so good. Because Sin-Eater is permanent, you will not need any additional setup to get it running.

Store it with 1 doom on Elle Rubash to deal 2 damage.
Use Word of Woe to use it without exhausting it for bigger/multiple enemies.
Add 1 doom to it to deal 3 damage. If the clock is tight, clean it immediately with the multiple methods available.
Against a boss, you can ramp up the doom quickly with Ghastly Possession and Word of Weal to have 3 doom on it (only 2 will count towards the agenda's doom threshold) and deal 4 damage, 8 by readying it with Sin-Eater, 12 with Word of Woe, while testing at 8 with Elle Rubash and Living Ink.
With so little xp and setup, this is will make your jealous.
Boost your tests:
---
Avoid the Red Card: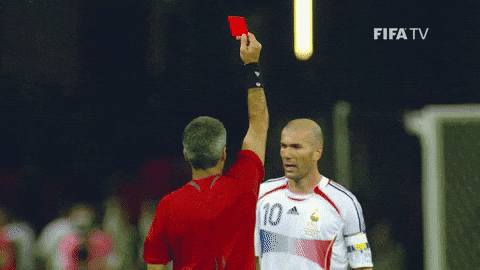 No one wants to get red-carded out of their board game group. Avoid that unpleasant situation with the new tools made available in this expansion.
Playing around with the doom:
Sin-Eater is the centrepiece of this strategy. Transfer the doom from other cards to it and when you are about to overshoot the doom threshold, spend an to clean it.

As it readies an asset when you transfer a doom to it, it is a perfect combination with Abyssal Tome, which exhausts to attack.

Elle Rubash is the second doom manager of this deck. Assets attached to her have 1 doom that doesn't count toward the threshold.

Ideally, you will want your assets that involve a skill test to benefit from the +1, but you can put any other asset, including permanents like Sin-Eater itself!
As said earlier, that is perfect for storing a pumped Abyssal Tome, as it can lay here with 1 doom on it, and if you need to deal 3 damage or more, you simply assign a second doom to it during your attack and then deal with that doom in the many ways detailed right after.
Quick tip for doom counts: I turn the doom tokens that do not count towards the agenda's doom threshold to their clue side as a reminder not to count them for the Mythos Phase.
Removing the excess of doom:
Adding doom to your cards will give you game-winning benefits unless... To prevent the oops moment, we pack several safety nets in this deck.
---
Dodge your oponents:
What's better than having to struggle with your inner challenges? Dodging them completely.
Scroll of Secrets takes a card from the bottom of your deck. If that card turns out to be your Deafening Silence, or any other weakness for that matter like Overzealous (remember, the headbutt part), congratulations, you saved a whole round for your entire team; if not, then add it to your hand for a draw! In the late campaign, you can upgrade to Scroll of Secrets (3) because it's much more consistent at getting rid of the weaknesses that you found with Parallel Fates (2), as it allows you to check the card on top of your deck.

Parallel Fates (2) reorganises your deck so that you can try to manage Deafening Silence and prevent it from hitting too hard.

Place a Moonlight Ritual (2) right before Deafening Silence in your deck so that you can clear all the doom in your play area before hitting your weakness and so you just shuffle it back. Another possibility is to place Word of Woe before and use it on a loaded Sin-Eater to clear your play area.
If you do not see it, finish the pile of cards you place back with a second copy of Parallel Fates (2) to get another chance. Otherwise, keep at least 3 dooms in between you and the agenda.

Best case is to place Foresight just before Deafening Silence or a basic weakness so that you can discard it immediately. If you have Foresight and no weakness, you can still get great value out of it with Parallel Fates.
Altogether, you will be sorting your weakness out of approx 18 cards, which is 62% of your deck. It will still go through sometimes, but even in that case, Parallel Fates (2), Foresight, and Scroll of Secrets will bring a lot of value, in terms of draw and accessing your high-value cards faster.
---
Other Cards: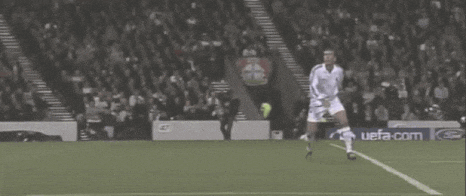 A good deck is not only some combos, it is also strong supporting cards.
Mulligan:
For the Mulligan, here are the cards that I will keep in my hand if I find them:
I would shuffle any other card than these.
---
Upgrade Path:
For this deck, in particular, I will give upgrade priorities grouped because there is a looot of it, and we'll have to take decisions.
---
---
---
---
---
Make your own Deck!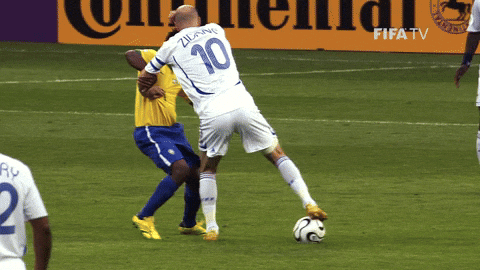 If you need a solid clue-getter, Amina Zidane can also be what you're looking for!
---
To create your own guides, find the template I have created here
34 comments
Oct 18, 2022
Oct 18, 2022
Oct 18, 2022
Oct 18, 2022
Oct 18, 2022
Oct 19, 2022
Oct 19, 2022
Oct 19, 2022
Oct 19, 2022
Oct 20, 2022
Oct 21, 2022
Oct 22, 2022
Nov 04, 2022
Nov 14, 2022
Nov 21, 2022
Nov 24, 2022
Nov 29, 2022
Dec 02, 2022
Dec 05, 2022
Dec 05, 2022
Dec 06, 2022
Dec 07, 2022
Dec 07, 2022
Dec 07, 2022
Dec 09, 2022
Dec 12, 2022
Dec 13, 2022
Jan 02, 2023
Jan 02, 2023
Jan 02, 2023
Jan 02, 2023
Jan 23, 2023
Apr 22, 2023
Nov 11, 2023