Derived from
None. Self-made deck here.
Zoey Finds a Treassure of Relics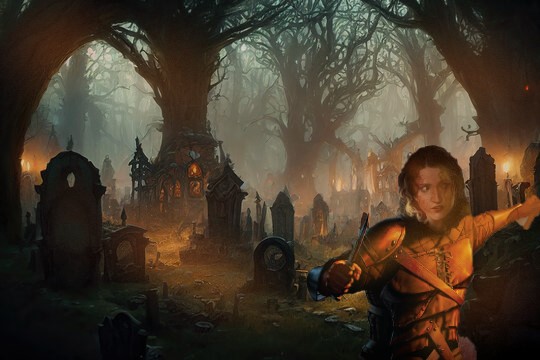 Credit: Microsoft Paint
---
Introduction
Have you ever been frustrated by the fact that Daniela Reyes can't play Guard Dog? By the fact that her ability isn't triggered by attacks of opportunity? Or by the fact that horror attacks don't trigger Aquinnah's reflect damage?
My thorough investigations have found that Zoey Samaras has in fact a blood link with Daniela Reyes. Thanks to her sacred Cross, Zoey has been able to grab some powerful relics to fight in a Daniela-Style against anything foolish enough to get in her way.
.
(Thanks to Valentin1331 for creating and sharing this amazing deck guide template. Link at the end)
---
Table of Contents:
---
Overview:
 
Difficulty:
★★★☆☆
Enemy Management:
★★★★★
Clue-getting:
☆☆☆☆☆
Encounter protection:
★★★★☆
Survivability:
★★★★★
Economy:
★★★★☆
Card Drawing:
★★★★☆
---
Main Strategy:
---
Deck Explanation:
---
Other Cards:
---
Upgrade Path:
In upgrading the deck from its present state, you may choose any combination of:
---
0XP Version:
Upgrade Priorities
→ For a campaign, it's a great idea (suggested by danisnotonfire in the comments) to include Down the Rabbit Hole. The original idea, to my knowledge, was given here https://arkhamdb.com/decklist/view/43454/zoey-does-not-worry-about-upgrades-and-xp-1.0
---
To create your own guides, find the template Valentin1331 has created here_