Wróg
Humanoid. Sorcerer.
Fight: 4. Health: 3. Evade: 3.
Damage: 1. Horror: 2.
Prey - Least cards in hand.
Hunter.
Forced - When the engaged investigator draws a Hex or Pact card: Wizard of Yog-Sothoth attacks that investigator.
Victory 1.
Matt Dixon
Dziedzictwo Dunwich #87. Niewolnicy Bishopa #6.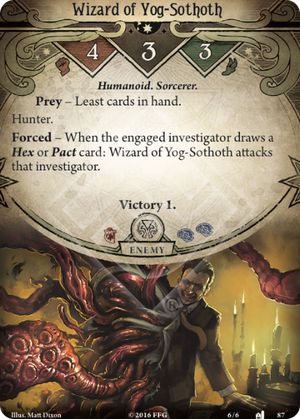 No review yet for this card.