Peril. Revelation - Place 1 doom on Otherworldly Meddler (if it is in play) and test (4). If you fail, you must either (choose one):
— Take 2 horror.
— Deal 2 damage to an investigator or Humanoid enemy at your location.
Helge C. Balzer
Morderstwo w Hotelu Excelsior #30. Ingerencja obcych #3-5.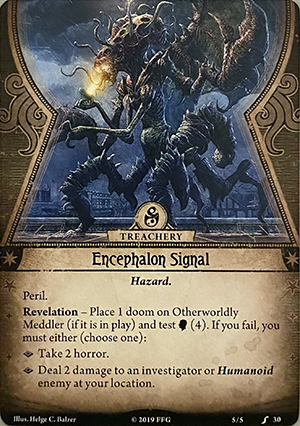 No review yet for this card.