Lokalizacja
Northside to komercyjna dzielnica miasta, w której znajdują się liczne biura i zakłady przemysłowe oraz dworzec kolejowy.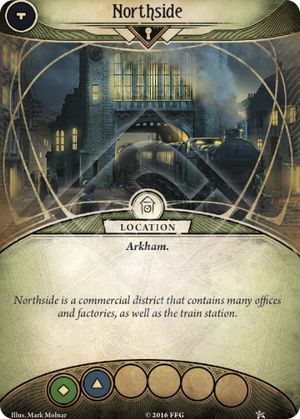 Lokalizacja
Arkham.
Shroud: 2. Clues: 1.
: Porusz się do dowolnej lokalizacji z cechą Arkham. (Limit raz na grę.)
Pociąg dojeżdża do wielu miejsc w Arkham i do jeszcze większej liczby miejsc poza miasteczkiem. Kusi cię, żeby zostawić to wszystko za sobą.
Mark Molnar
Powrót Nocy fanatyka #28. Powrót Masek północy #4.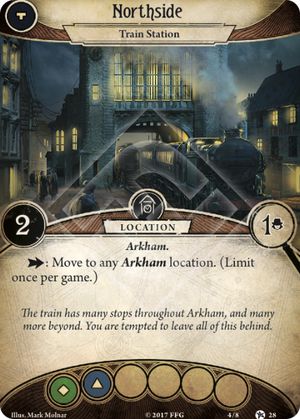 No review yet for this card.