Wróg
Humanoid. Potwór. Ghoul.
Fight: 3. Health: 4. Evade: 2.
Damage: 1. Horror: 1.
Rozstawienie - Łazienka.
Mściwy.

Victory 1.
Tearing its way out of the floor, a crazed beast emerges from the tunnels below. Its eyes are red with hunger and hate.
Sam Lamont
Powrót Nocy fanatyka #23. Powrót Zgromadzenia #13.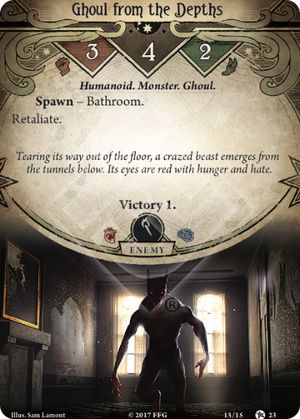 No review yet for this card.