Lokalizacja
One of several unmarked wooden doors in the cold, musty basement of St. Mary's Hospital.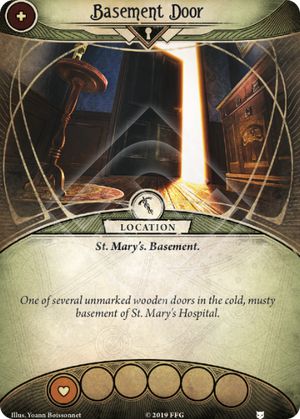 Lokalizacja
St Mary's. Basement.
Shroud: 5. Clues: 1.
: Test (3). If you succeed, discover 1 clue at this location. If you fail, take 1 horror.
Forced - After the last remaining clue is discovered from Morgue: Make an infestation test.
Victory 2.
That doesn't look human.
Mark Molnar
Pożeracze Snów #75. Koszmar na Jawie #13.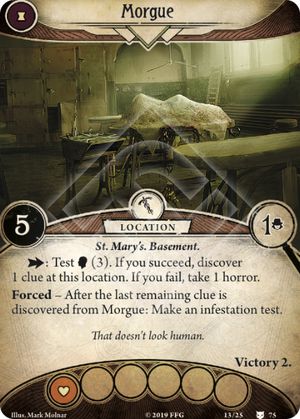 No review yet for this card.