Silver Twilight Lodge - Back
Lokalizacja
As you approach the manor of the Lodge once more, bright light shines from behind its windows. You can hear faint chanting from within.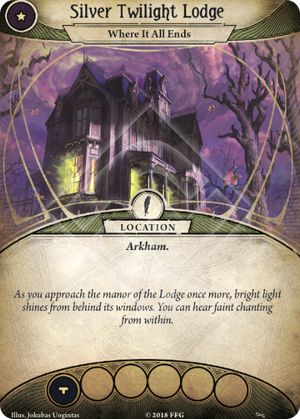 Lokalizacja
Arkham.
Shroud: 2. Clues: 0
: Search the encounter deck and discard pile for a Silver Twilight enemy and draw it. Then, move all breaches from Silver Twilight Lodge to the current act. Shuffle the encounter deck.
Jokubas Uogintas
W Szponach Chaosu #305. Tajemnice Wszechświata #4.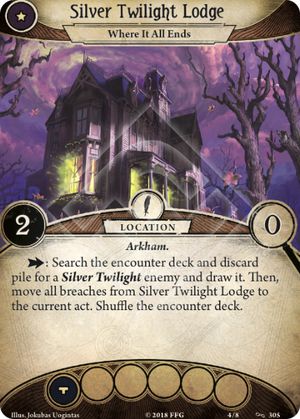 No review yet for this card.