Lokalizacja
As you approach the staircase leading to the second floor of the mansion, you smell burning candle wax. It is quiet enough that you can hear the gentle crinkling of a page being turned.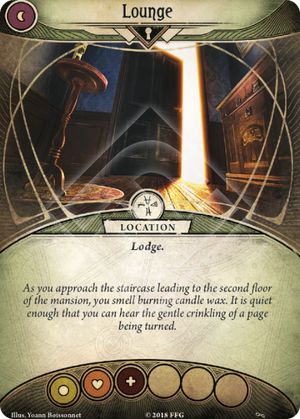 Lokalizacja
Lodge.
Shroud: 2. Clues: 2.
Forced - After the Lounge is revealed: Put the set-aside Vault and Library locations into play. Put the set-aside August Lindquist asset into play in the Lounge. Place 1 random set-aside key on him.
As you enter the warm lounge, you spot an elegantly dressed man reading by the fire. To your surprise, he pays you almost no heed whatsoever.
Dual Brush Studios
Dla większego dobra #210. Dla większego dobra #14.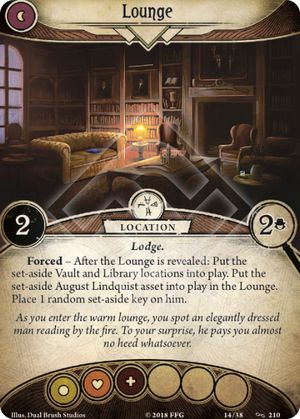 No review yet for this card.