Peril.
Revelation - You must decide (choose one):
- Choose and shuffle an Ancient location back into the exploration deck (the Present-Day location underneath it takes its place).
- Place 1 doom on the current agenda (this effect can cause the current agenda to advance).
Jose Vega
Poza Granicami Czasu #189. Poza Granicami Czasu #30-32.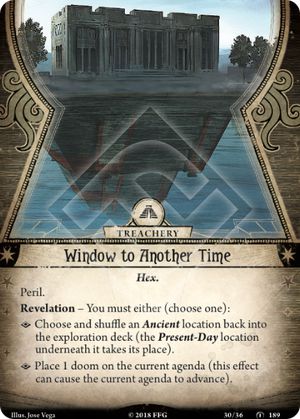 No review yet for this card.