Wróg
Monster.
Fight: 3. Health: 5. Evade: 4.
Damage: 2. Horror: 1.
Spawn - Discard a Humanoid enemy at any location and spawn Corpse Dweller at that location. If there are no Humanoid enemies in play, discard Corpse Dweller and draw a new card from the top of the encounter deck.
Hunter. Retaliate.
Diego Gisbert Llorens
Blada Maska #259. Blada Maska #25-27.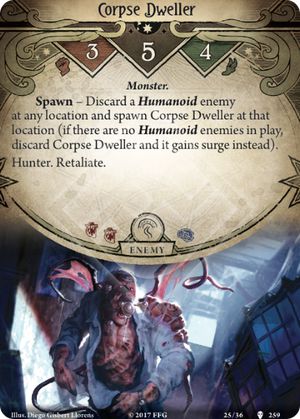 No review yet for this card.